The 2021 - 2022 Season
---
Subscribers from the 2019-2020 season are now able to renew their 2021-2022 subscription over the phone!
Subscribing this year is a little different...
Book the base subscription of our two live performance plays, Bad Parent and Outside Joke: The Improv Musical.
Add on more plays at a subscriber discount.
Subscribe now for your best chance for a seat to the live performance of The War Being Waged. We expect to have extremely limited capacity for live audiences in November because of the likelihood of physical distancing requirements. Subscribers have the opportunity to add live tickets to that show to their subscription on a first-come, first-served basis.
Book now with a $50 deposit. The balance of the subscription will be charged in installments through the season.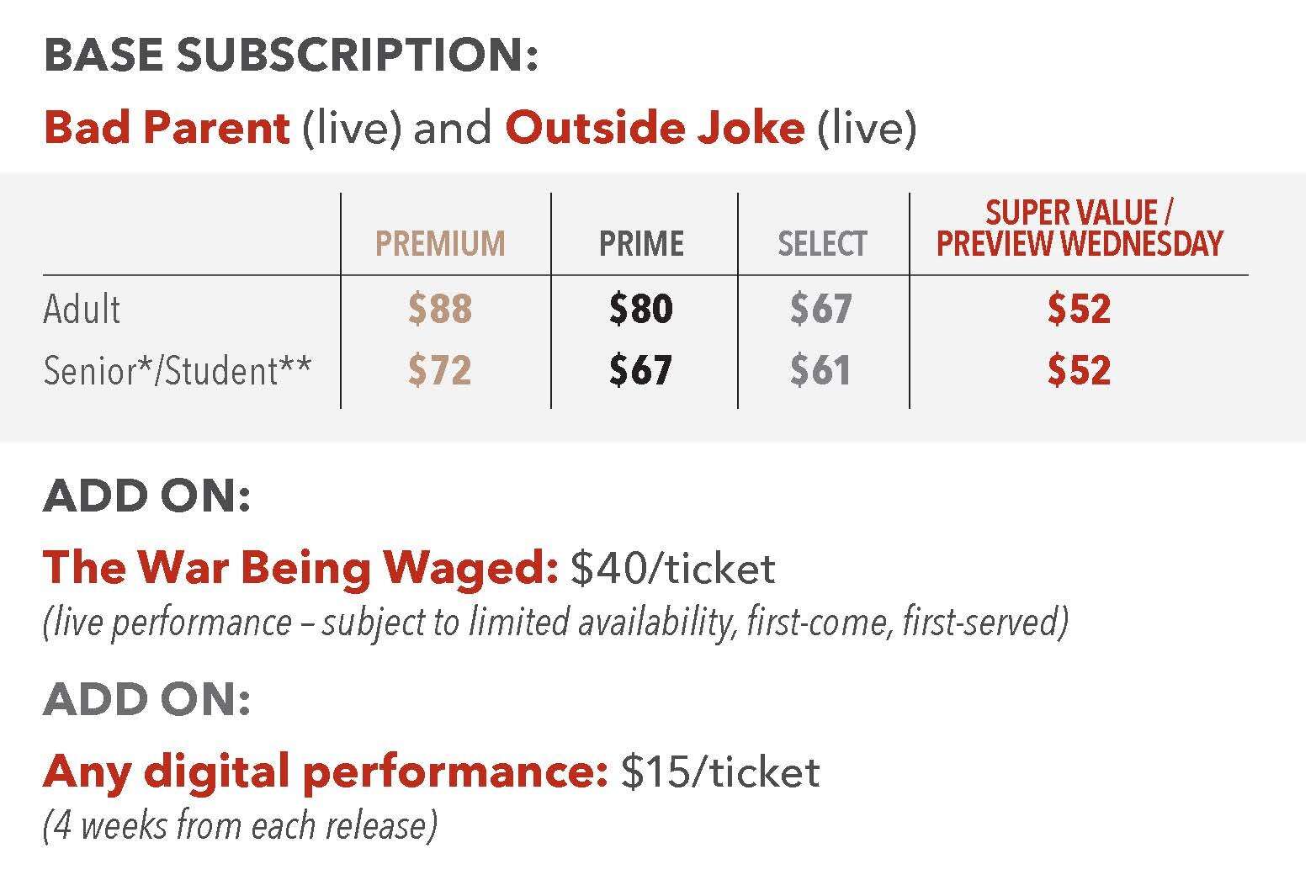 ---
Important Notes:
Subscriptions are available by phone only (204) 942-5483 (Hours: Monday to Saturday 1 – 5pm)
Seating for Bad Parent and Outside Joke may still not be at full capacity, but every attempt will be made to give subscribers their usual seat, or the best available.
Free exchanges and refunds will be available if plans or your comfort level changes once the season arrives.
PTE will be adhering to a rigorous safety protocol, based on the health & safety information at the time of the live performances. You'll be notified of the important information as each show approaches.
---
Frequently Asked Questions